Welcome to Talent education Erasmus+ Project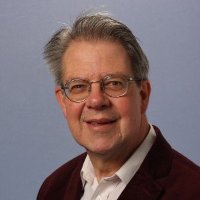 Welcome to the website of the Erasmus+ project:  Talent education.  The official title of the project indicates clearly the purpose of this project, in which 18 partners from 4 cities cooperate:  the development of a programme of identification, new teaching methods and a chain oriented approach to prevent underachievement of gifted and talented. 
The Talent education program is stemmed from the Leiden Approach to Talent Development.  In Leiden almost all schools, universities, museums, centres of expertise and support cooperate in order to challenge talent of children and adolescents and prevent them from underachievement.  The Leiden Approach is strongly supported by the Municipality (Mayer of Leiden).
In the Talent education program  the partners  strive to create chain oriented approaches as well, between and inside schools in order to identify talent and find appropriate new education to challenge talents. A specific goal is to empower teachers for these tasks.  
The partners are triggered for this program by the evidence from international research that in all three  involved countries the results of the gifted students in major skills are far behind comparing to most other upcoming industrial countries (PISA 2012). It seems that the educational system in the involved countries benefits the average student (or students with learning deficits), but not the more talented.   
Partners from the cities of Brno, Plzen , Ljubljana and Leiden  in this program come from Gymnasia, Elementary Schools, Kindergartens, Talent centres, Leisure centres, Universities and Centres of Expertise.  The goal of the partners is to establish besides good practices in schools a chain oriented approach in each city. PLATO, a research institute connected with the University of Leiden will monitor this process scientifically.
The Talent education project will last 3 years (September 2015 – September 2018). Our goals is to provide in a systematic approach which will be sustainable far beyond that period.  
The website has two functionalities: 
Platform of information, knowledge sharing and dissemination for all educational organisations in Europe
Community for teachers and students to work on new methodology , to share and discuss new practices and to learn from each other. In this way the E-Community of the Talent education platform is functioning like a Professional Learning Community. Products from the E-Community will regularly published on the public website. 
We thank very much the Dutch National Agency of Erasmus+ for their reward on behalf of the European Commission  of this program and addition also support the NA's of Erasmus+ of the other two participating countries, the Czech Republic  and Slovenia. 
For any questions, suggestions and ideas, please contact us on .
Phil Rhebergen
Program Manager
Leiden, The Netherlands